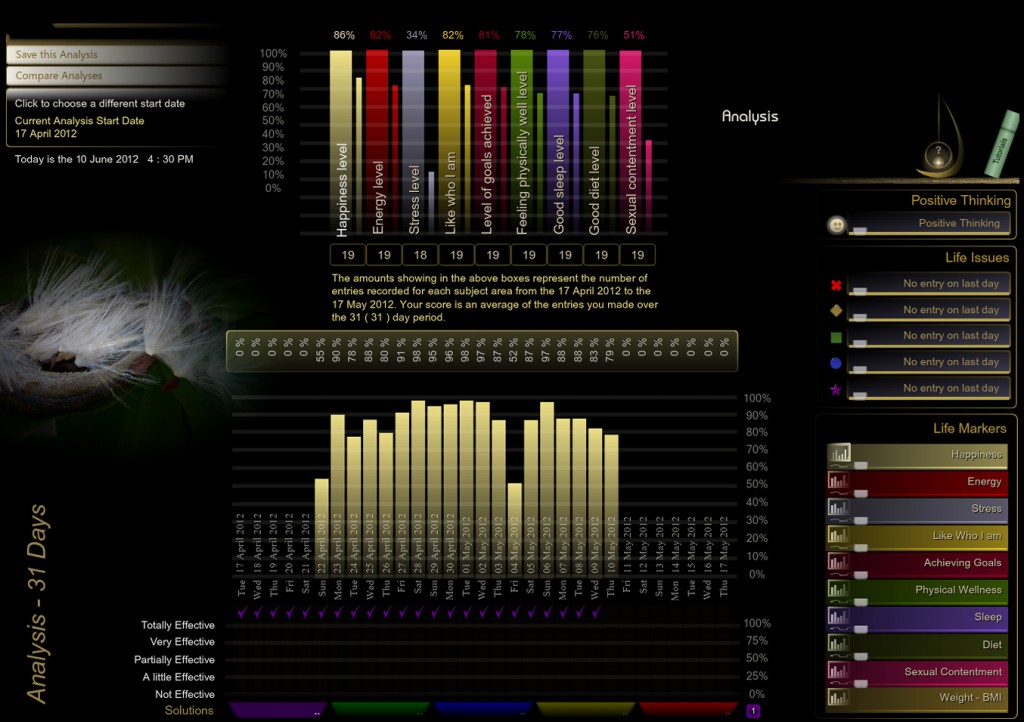 Is the MindMe Health Journal for you?
The Economics of Wellness
The MindMe Health Journal gives you access to a wealth of information about your life journey, your responses to it and the positive or negative impact these aspects have on your health and well being. The MindMe Health Journal is a quick and amazingly easy to use programme that enables you to see at a glance a picture of which trends in your life are affecting you the most.
Health experts will tell you that keeping track of trends in your physical health is very important.
In relation to physical health and well being some people will choose a healthy diet and exercise regularly, others will wait until they experience bouts of uncomfortable symptoms while others do not act until they enter into a full blown health crisis. Being aware of the health pressures that our daily routines place on our physical body and putting in place preventative health strategies will enhance our overall wellness and longevity.

The MindMe Health Journal has 9 key tools integrated together to help you track, analyse and improve your life in many ways. While the app is very simple to use, over time it provides insight into your life that can change your life altogether. Simply click on the headings below to find out more.
The MindMe Health Journal is compatible on both Windows and Mac computers. If you are using a Mac, you will need to be using Boot Camp or VMware with Windows7/8/10 installed.
To download and use the MindMe Health Journal software you must be enrolled in one of our courses and logged in. Please log in before visiting the page below.